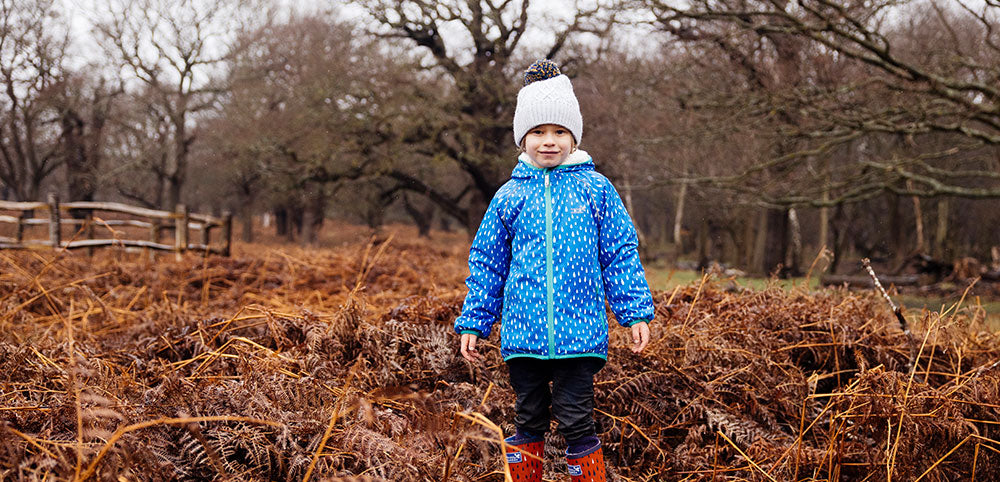 The 'Ready..... Steady..... GO!' Guide to Getting Kids Outside in the Cold
The lovely Sam, a mum of two reluctant explorers is here to share with us her top tips on getting children outside in the cold.
Here we go again. Another Lockdown! And even worse, it's a Lockdown in January! A month renowned for having at least 167 days in an average year, goodness knows how long it'll last this year! As a Mummy to two very Reluctant Explorers, I know exactly how tough it can be to muster up the enthusiasm to get outdoors with the little ones, particularly during those long winter months, when that fresh air can be very cold, and pretty damp! But, simply getting outside and enjoying the fresh air, has such a massively beneficial impact on our mental health, it is in times like these, that it's more important than ever to get outdoors. So what can we do to try to reduce the whinge factor, and help little ones have a blast on their daily walk?
View this post on Instagram
Take a look at our 'Ready.... Steady.... GO!' guide to walking with little ones!
1. Ready............
An army marches on its stomach. And if motherhood has taught me anything, it's that this rule equally applies to little humans too! So make sure those tummies are packed full of yummy scrummy grub before you set out. That way, energy levels will be at their peak! We always take a drink and a snack too, as let's face it, the snack requests will probably occur from around 10 minutes after a hearty lunch!
2. Steady..........
Layers, layers, LAYERS!!! I have a child who is permanently cold, and one who's body temperature gauge goes up and down more regularly than a toddler on a slide. So how do we solve the Mummy, 'I'm too cold/ hot/ so freezing cold that my toes might fall off/ boiling like I'm trekking through the Sahara desert at high noon?' Layers. Coat, gilets, jumpers.... the more you can peel off and put back on the better! Yes, you will end up carrying half of them, but I'd take that over a whingey walk any day!
3. GO!
Now for the fun part..... Walking! Over the years, I've had to employ many a distraction technique to get us through a walk in one piece, so here are a few of our tried and tested favourites! Make a Winter Walking Stick: Find a great walking stick sized stick (it's a painstaking process, I'll warn you). Take it home, decorate it with anything; paint, stickers, glitter, bells ... whistles... we've even added fairy lights to ours! Then take it out walking! This is a great one, as the finding of the stick is a distraction of its own, the decoration is something fun to do at home, and then voila! You are given something your little one will proudly show off to everybody and anybody whilst you're out! Make Your Own Muddy Map: Roughly sketch your outline of your local route before you head out. Then add all the features of your walk to the map as you head round. It could be a favourite tree, a corner shop or even a cow! For older kids, this helps them to start getting to get to grips with reading maps. For younger ones, it helps develop their observation skills. Once you get back you can colour it in and create your (probably by that point) very muddy masterpiece! We're Going On a Bear Hunt: We LOVE this Michael Rosen book, and it's such a great inspiration to get kids excited about getting muddy outdoors! Why not take all the elements of the book and make your own Bear Hunt scavenger sheets? Rivers, mud, grass, trees, perhaps no snow, but you can observe whatever weather you have and hopefully no no REAL bear..... BUT did you know that if you Google 'Bear' you can conjure up a 3D version and then plop it right into where you are?! A Bear hunt to be excited about surely! We hope you enjoy our little tips!
For more ideas on how to encourage little ones to love walking, we are on Instagram (@thereluctantexplorers).