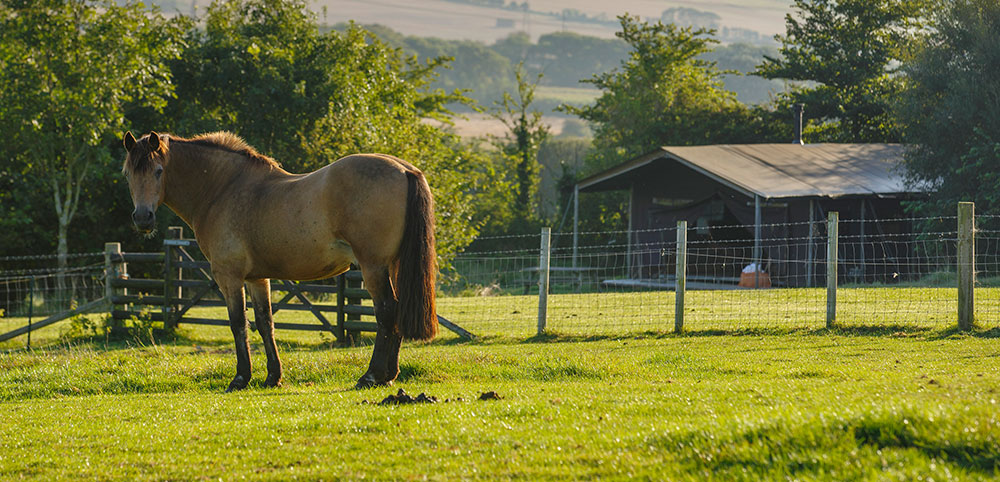 5 Benefits of Staying (and Playing!) on a Farm
We all know that outdoor play brings countless benefits for children, from improving their health to inspiring their imagination and freeing their minds, but what about time spent outdoors on a farm?
For some unique insight on what children can take away from a farm stay, we've teamed up with our friends at Feather Down Farms - who have 32 farms around the country where you can stay in canvas hideaways, being looked after by friendly farmers and their families.
Where does milk come from?
Did you know that a third of British children don't know where milk comes from? Whilst 1 in 8 when asked, didn't know that cows moo. And a British Nutrition Survey revealed some incredible misconceptions about the sources of food, with 25% of primary school children under the impression that cheese comes from plants whilst others believed tomatoes grow underground and that fish fingers are made of chicken. A stay on a Feather Down Farm is a sure fire way to teach your children about where their food comes from. As one of our guests put it, "A wonderful time for all of us, never a mention of ipads or TV for a week, just feeding goats and collecting eggs."
A Digital Detox
According to a recent report, children in the UK aged between 5 and 16 spend an average of 2-3 hours per day watching television, 1-3 hours on the internet, 1-2 hours playing video games and over an hour on mobile phones (not talking) with a total of 6.3 hours of screen time every day. At a Feather Down Farm, there is no wifi or electricity for guests and whilst it can be an initial shock to the system, it doesn't take long before everyone switches off and enjoys some good old fashioned fun, gathered around the wood burner or running around in the fields.
Free Play
The endless open space on a farm is the perfect setting for free play whether building a den, climbing a tree, playing hide and seek or skimming stones on the water. Giving children the freedom to play outside provides endless scope for the imagination, helps them to feel happier and calmer and the vitamin D that being outdoors naturally provides helps improve moods and creates a positive mental attitude. And there's no better way to get rid of all that excess energy than racing around in the fresh air.
New Experiences
A stay on a Feather Down Farm immerses children in a rural setting with a wide range of new sensory experiences for them to discover. The sights, sounds and smells on the farm as well as the unrivalled freedom to explore, the lack of light pollution with night times under dark skies filled with stars and the silent nights all ensure a totally immersive adventure.
Play together and reconnect
Spending time together on a Feather Down Farm gives families the opportunity to reconnect away from the everyday distractions of their usual daily lives. With new discoveries to be unearthed around every corner of the farm, families really thrive in the countryside setting and return with wonderful memories from their time outdoors whilst the kids' cupboard bed is a firm favourite for all young guests.