The fashion industry is unquestionably one of the biggest contributors to the climate crisis we now find ourselves in. After decades of devastation caused by broken systems, it's no longer enough for clothing companies to say that they 'aim' or 'want' to do better.
As part of our efforts to raise the bar, we chose to become B Corp certified in 2022. Below you can find out more information on how we achieved this certification and why protecting people and planet is part of our DNA.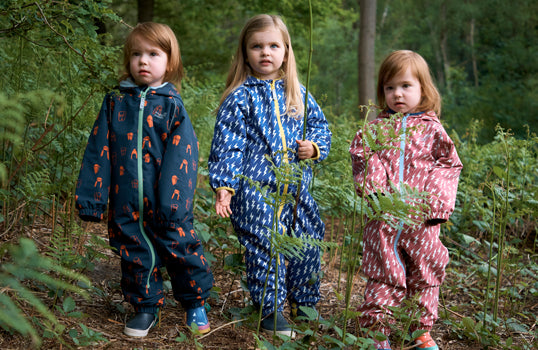 Our People
From customers to colleagues, respect, support and care for our people is what matters most.
Find out more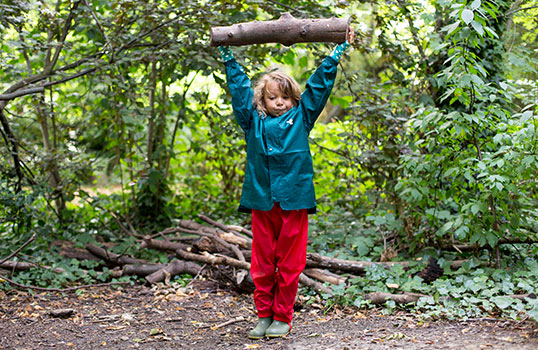 Our Product
We make high performance, durable, waterproof and comfortable clothing that's designed to be passed on.
Find out more

Our Planet
Reducing our footprint through the way we make our clothes and how we deliver them to you.
Find out more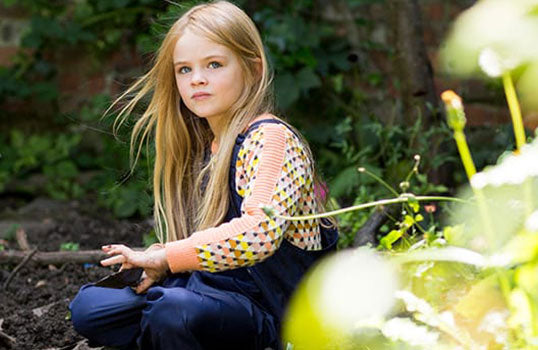 Charity
Supporting charities who share our philosophy of getting children into the great outdoors.
Find out more
Sustainability Timeline
1994 
Muddy Puddles was founded. Almost 20 years of flexible working starts here
2013 
Michael and Natasha take over the business with an ethos to make clothes that are built to last
2015
We begin our long standing relationships with our factories, visiting on an annual basis while requiring all our suppliers to be IS2009 or BSCI Amfori certified
2017
Muddy Puddles is one of the first clothing manufacturers to start using recycled fabrics in garments
2018
Switch to recycled paper packaging 
2021
Our entire outerwear collection is now made from recycled fabrics (outer, linings and padding)
2022
Muddy Puddles becomes a certified B Corp 
Our products are shipped in biodegradable corn starch poly bags