At Muddy Puddles, we want to bridge the gap between fashion and function. Our focus is on making technical outerwear fun without compromising on quality - and ultimately creating outdoor clothing that performs exceptionally well.
By incorporating advanced fabric technologies, we ensure every garment is fit for purpose, waterproof, breathable, durable, protective and so comfortable, young explorers love wearing them. Find out more about our technical fabrics below.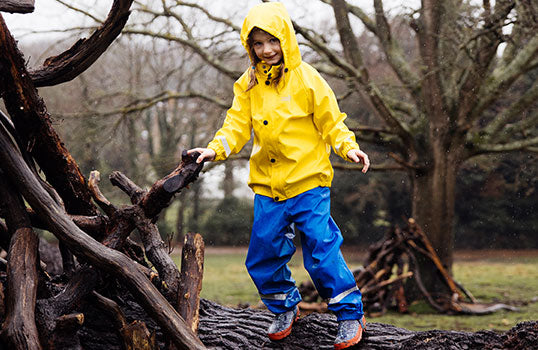 Waterproof Fabrics
Every product we make is exceptionally waterproof and built to last.
Find out more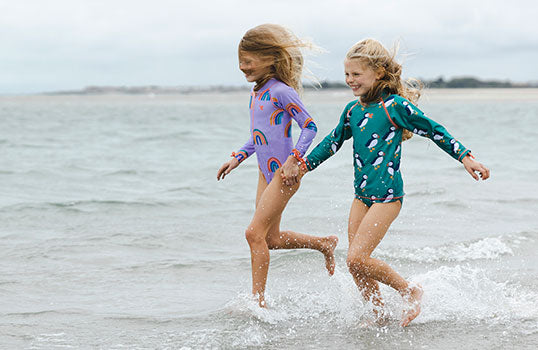 UV Fabrics
Our UPF 50+ swimwear is made using recycled fabric from plastic bottles. This is the highest UPF rating and offers excellent protection from UVA and UVB radiation.
Find out more