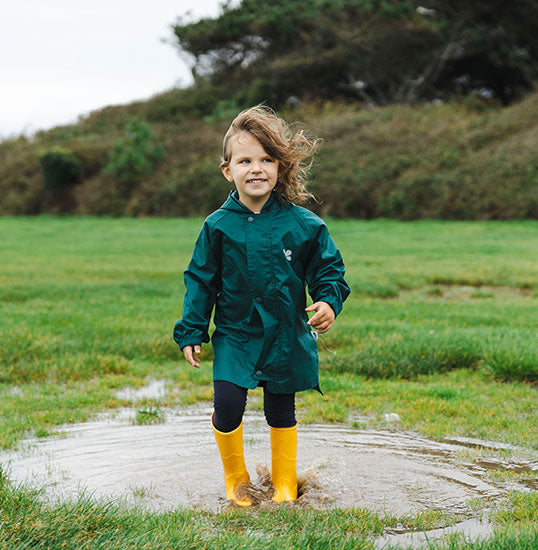 Become a Muddy Reseller
Be part of the Muddy Puddles success story. From a small start on a Devon farm over 20 years ago, Muddy Puddles continues to attract new fans at home and in a growing number of countries worldwide.
Now, more than ever children and adults alike are encouraged to spend more time outdoors as well as more time being active.
Our whole collection is designed specifically with children in mind using bright designs and fabrics that move with them. They are also made to last and can be handed down from one Muddy Explorer to another.
Becoming a Muddy Reseller couldn't be easier, email us at wholesale@muddypuddles.com for more information.
Our SS23 collection is available for immediate in season delivery or you can pre-order our new AW23 styles to guarantee your preferred choices for autumn.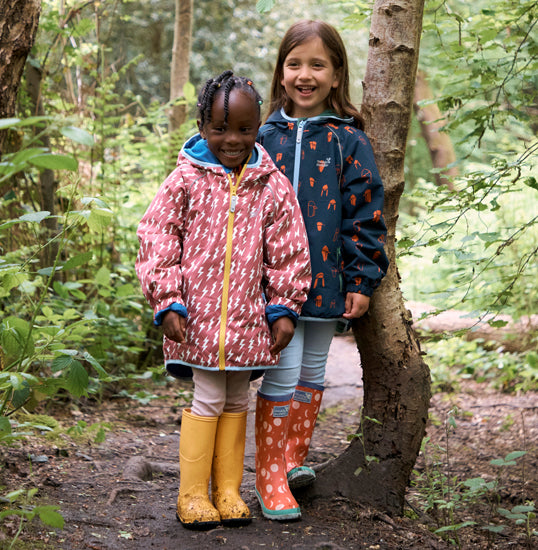 Why Muddy Puddles?
We have a history – A British brand started over 20 years ago
We design for children – Every product we make focuses on the comfort, fit, performance and features children need for the freedom to have fun in the great outdoors.
We have great brand awareness with many happy customers – we have received over 40,000 reviews for the quality of our product & service.
We stand by our product – and offer a 1-year quality guarantee on everything we sell.
We are trusted – we have won over 20 awards for the quality and design of our products.
We know schools – we provide kits to 100s of schools, nurseries, forest schools and children's charities.
We are committed to protecting our planet - we are constantly sourcing new environmentally friendly fabrics for our collection.