Muddy Puddles works with charities that share our philosophy of getting children outside to enjoy the wonders of nature. We also ensure that good faulty returns reach refugees in need.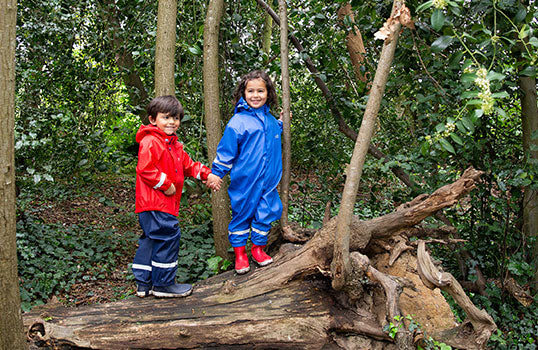 RSPB
Muddy Puddles is delighted to be supporting the RSPB with our beautiful Green Puffin print which forms part of our new SS23 collection. 
For all licensed products sold by Muddy Puddles Ltd, we donate 10% of the profits (with a minimum of £5,000) to RSPB Sales Ltd, which gives all its distributable profits through Gift Aid to the RSPB.
Find out more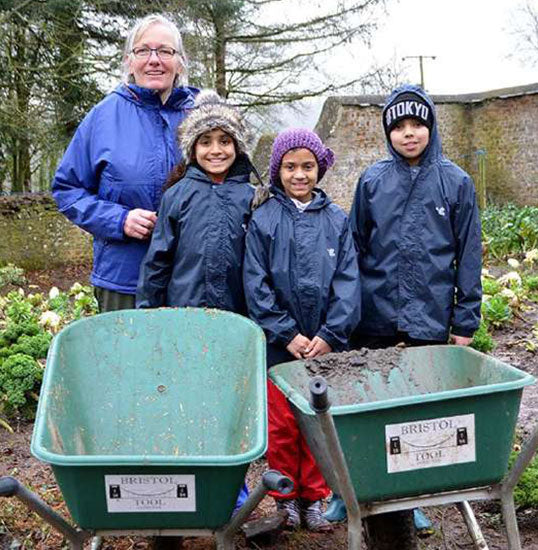 Farms for City Children
Muddy Puddles provides full sets of waterproofs to the 3 farms that Farms for City Children run, enabling the children that come to visit each week to stay warm and dry while they live and work on the farm.
It is a requirement that the children are totally protected on the working farms, and much of the time they would arrive with poor quality clothing that was not waterproof. As they soon got wet and cold, their time spent outdoors was limited and meant that they could not fully appreciate the activities they took part in.
As part of our commitment to outdoor learning and education, we are proud to support Farms for City Children in their goal to provide a "learning through doing' experience for children who come to stay on their farms.
Find out more