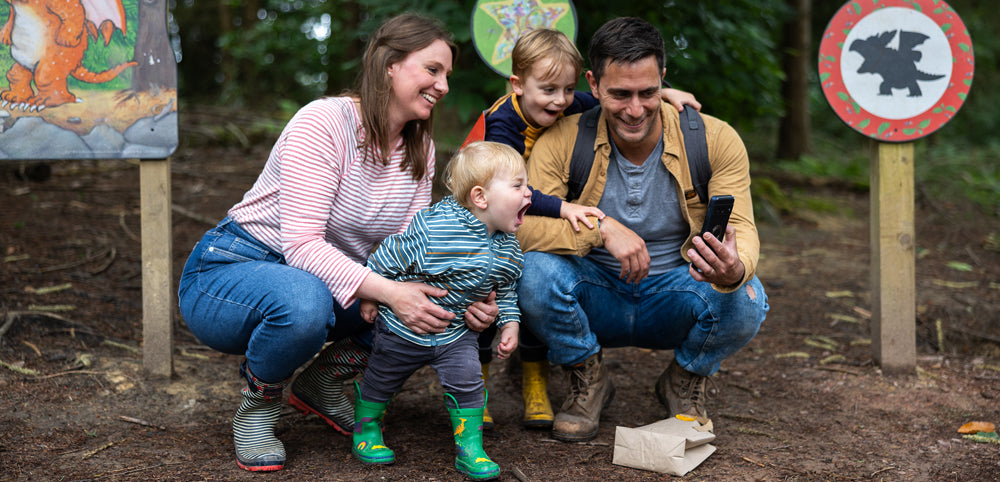 Explore the forest this Autumn and get creative with Zog and Forestry England
Autumn is a beautiful season to get out to the forest with the family and who better than Zog to help keep the little ones busy? Whether they are donning their wings on the Zog activity trail or getting crafty at home making a golden star there's something for everyone.
Forestry England have just released new activity sheets to help Zog fans make the most of the season, indoors and out. And with trees displaying a breath-taking array of colours it's the perfect time to explore and learn about all the things that little dragons need to know.
New seasonal Zog activity sheets have just been released and include practising your dragon breath, finding the odd one out and making a helicopter. Available to download on the Forestry England website, alongside six other activity sheets full of fun things to make and do, they're a great way to keep the children occupied this half-term. Before you set off, be sure to download the free trail app, Zog: A forest adventure. Kids will love the challenges and interactive animations. They can practise their roar, dance with dragons, and even become Zog.
If you haven't joined in the fun already or loved it so much you want to get out again, you can still find a Zog activity trail near you, throughout the coming months. Grab your trail pack, wrap up warm and set out on an unforgettable adventure crammed with activities to keep your little dragons happy!
For more details and to plan your forest adventure, visit forestryengland.uk/zog