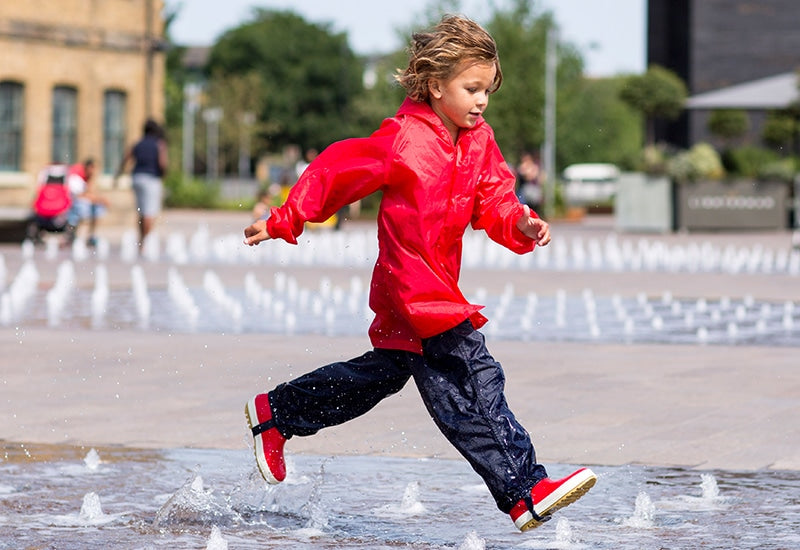 5 Golden Rules for Creating the Perfect Outdoor Play Space For Schools and Nurseries
We've asked our friends from Pentagon Play, specialists in school playground equipment and the leading playground provider in the UK, to share their golden rules for creating stimulating and challenging outdoor play space for schools and nurseries.
Here are their have five golden rules schools and nurseries should follow to achieve their dream outdoor space.
 Defining the perfect playground isn't simple. Success depends on a range of factors - from required use to design layout, to the age, level of ability and group dynamics of the children who will use it. A school needs to consider safety and practicality as much as challenge and learning opportunities. So how do we make a playground special? Whether a small courtyard or a wide open playground, it's the suggestion of the magic of childhood - the ability to harness their natural curiosity and openness to exploration and adventure - that makes a playground truly special. 
1 - Invite
A playground should be inviting - creating an atmosphere that draws children in. Think of the audience - designing it to an adult's taste won't work! You need bright colours that catch their eye, textured surfaces they want to reach out and touch. Water play features are irresistible. Intersperse intriguing equipment with planting areas to involve nature - sensory plants that change with the seasons add interest throughout the year. Offer relaxing areas for gentle play and social interaction, as well as high energy and interactive spaces. Children need play spaces to feel calm and safe in, as much as energetic and exhilarated. 
2 - Include
A great playground allows children of all abilities to participate in one way or another. Professionally laid
all-weather surfacing
is a must. It's happily mud-free with no waterlogging, thus reducing risk of injury from slips and falls, and it's wheelchair friendly. Layout is important. You need room for everyone to comfortably manoeuvre around equipment. Bold colours and marked edging make it easier for children with mobility problems or visual impairments to navigate the space. Variety is key. Resources that offer different levels of physical and mental challenge ensure that everyone can have a go. There should be enough to engage more active and energy driven children, so that they don't get bored and suffer the consequences of lack of physical input. 
3 - Explore
The perfect playground allows for exploration and discovery. It can be adapted and recreated like a theatre, to suit all sorts of cross-curricular activities. Den making spaces that children can rebuild and redress as much as they want, mounds, slopes and tunnels to climb and hide, interactive, multi-functional and open ended resources like water walls, mud kitchen and dig pits. The more room for imagination and interpretation the better! 
4 - Challenge
Challenge is an essential part of play. It's about testing limits, learning how to assess and take risks safely and confidently. A Climbing Fame with only one way up or down is no good - children shouldn't be forced to follow a route because there is no alternative - that can be scary and it won't build confidence. Brilliantly designed
climbing frames with multiple elements
- ropes, poles, bridges, slides, steps, climbing walls, secret dens and spy holes - encourage and make all the difference. 
5 - Zone
A successful school playground has to cater for different learning needs and different personalities. Zoning works really well. Children get to know that some areas are busier than others and offer different types of play and learning, so they can free flow between zones depending on their mood and energy levels. Teachers can plan lessons more effectively knowing that they have the resources set up and ready in zones. Careful layout, with quieter zones closer to the classroom and more high energy activities moving further away from the classroom, avoids disruption.  
If you are looking to redesign your school playground, why not ask a professional for help and advice? Pentagon Play design and install outdoor learning environments for schools and nurseries across the UK. A trusted provider amongst schools, Pentagon have been inspiring learning through play since 1998