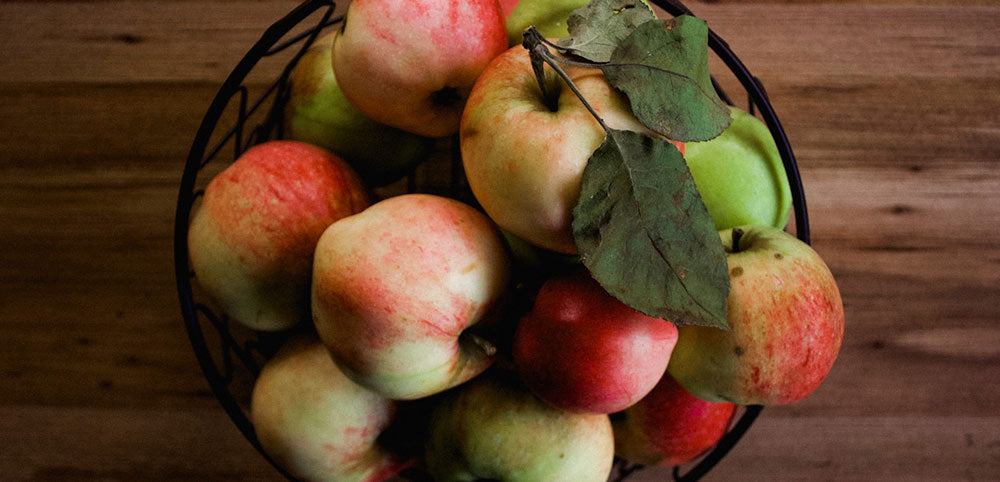 How To Make Delicious Homemade Apple Juice
Fresh and healthy homemade apple juice is delicious and easier to make than you think!
You can make it with your little ones this weekend and enjoy its refreshing taste at home or on a family walk. Homemade juice is much better and tastier than the ones you find in a supermarket and nothing compares to the taste of home-grown apples. All you need are apples, a couple of lemons and willing helping hands!
Photo Credit: Alexander Mils on Unsplash  
Ingredients:
Equipment:
Knife
Peeler
Magimix (or another food processor)
Chinois strainer
Bottle for juice (we love the Kilner bottles!)
Instructions:
Pick lots and lots and lots of apples! You can ask your little helpers to pick as many as they can carry! Home-grown apples are the best but you can also buy your apples at a local farmer's market. You can even forage in your neighbourhood!
To fill a one litre bottle, you'll need about 30-40 apples.
Peel and core the apples - we recommend you do it yourself or supervise your adventurers while they do it. Remember to wash them beforehand.
Top tip: prevent apples from going brown by squeezing on some fresh lemon juice.
Place the apples in the food processor.
Blend for 2 minutes. Push down in the food processor and repeat 2 more times or as many times as needed so apples have been blended for more or less 6 mins. Apples, unlike soft fruit, have to be pressed to release the juice so don't hesitate to use some force.
Put apples in a chinois strainer and push juice through with a wooden spoon.
Your apple juice is ready! We recommend leaving it unsweetened, but you can use some natural sweetener such as honey or agave syrup if you like.