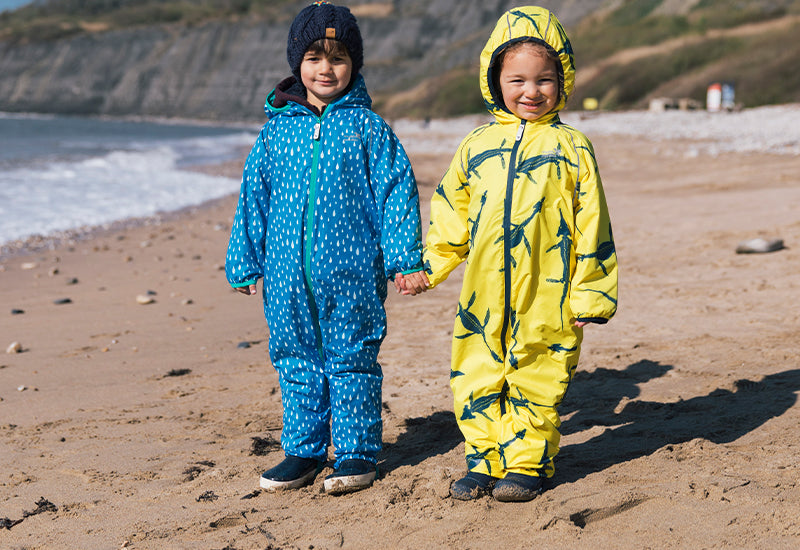 Our EcoSplash All-in-One Spotted In The Sun
We're delighted to be featured in the Sun's Best gifts for 2 year olds 2020 edit!
This is what the Sun said:
"2 year olds love nothing more than mucking right in - rain or shine. You'll be taking them to the farm, to outdoor play spaces, to run in the park, which is why a brilliant piece of waterproof kit is such a great gift for them. Muddy Puddles' All in One ticks the sustainability and style boxes: made from recycled materials, it's got a fleece lining to keep kids cosy year round. Fans love the quality, style, colours - and how happy their toddlers are when wearing it."