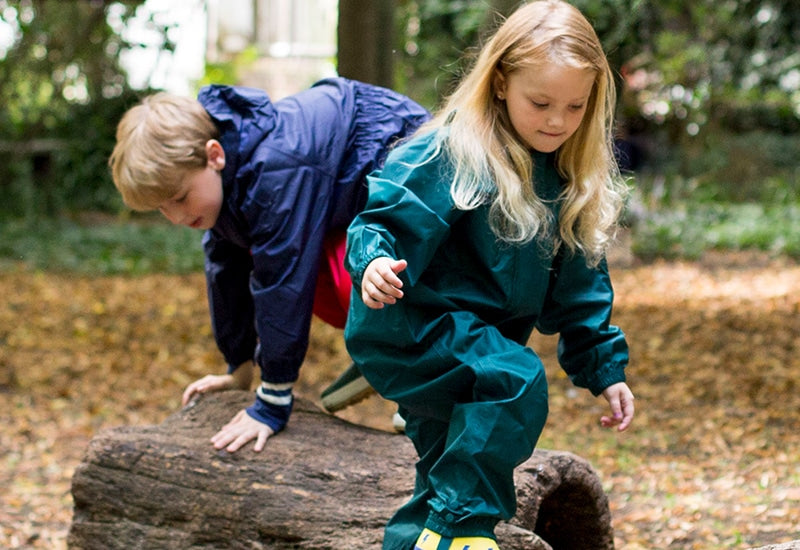 KS1 - English – I would spell wood...
Learning Objectives
Spelling:
- all letters of the alphabet and the sounds which they most commonly represent
- consonant digraphs which have been taught and the sounds which they represent
- vowel digraphs which have been taught and the sounds which they represent
- the process of segmenting spoken words into sounds before choosing graphemes to represent the sounds
Resources
- Question cards (laminated if possible), hole punched, string to hang them up
- Paper
- Pencils
- Clipboards.
Plan and prepare the 'spelling trees' – find 4 trees in the school grounds, or if trees are not present, choose 4 areas in the grounds for the activities.
Introduction Activity
Revisit and revise some of the phonics work with the class – ask the pupils to name some words in the following categories: 'ee' 'tch' 'oi'
Discuss what compound words are and ask for some examples.
Activity
Then line the children up to go outside, explaining the school grounds have now turned in to the Spelling Woods. The children will work in small groups to complete a trail around the 'Spelling Woods'.
All the words and sounds have a nature or woodland theme.
The pupils can only go outside once they can think of two words that rhyme, so in line order, challenge the children to name two rhyming words.
Gather the children together and ensure each child has a clipboard, paper and pencil. Arrange the children in to groups, and stagger the starting times of each group; there should only be one group at each tree.
Challenge the children to collect the answers from the woods.
The trees or stations should be set up as such:
Rhyming tree
The challenge is to look at the word hanging, and name and write a creature that rhymes with that word. Examples – den/hen, twig/pig, hat/bat, road/toad, log/frog, box/fox, word/bird, tree/bee, nail/snail. Ask the children to put a ring around a word they have written if it is spelt differently.
The 'ee' 'oo' and 'ow'
Hang a question challenging the children to write words that have the 'ee' 'oo' and 'ow' sound in, and circle the words they write that are found in nature (eg tree, bee, weed)
Once the children have completed all the trees, they should come together on the playground.