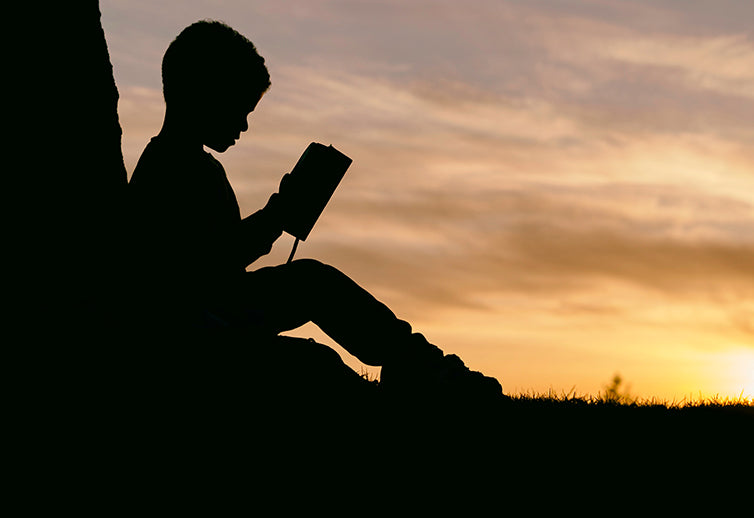 National Read a Book Day - Our Favourite Children's Books
As we are celebrating National Read A Book Day this Sunday, let's talk about our favourite children's books. We have rounded up our team's favourite children's books.
We can't imagine a childhood without books and bedtime stories. Reading is great for developing children's imagination and language skills. Plus, it is super fun. What are your favourite childhood books?
1) How to Catch a Star by Oliver Jeffers
"I think it is impossible to choose one favourite children's book but as someone who has been doing story time most nights for the last 11 years I am always really grateful to the authors who entertain adults as well as children. For little ones I love the books by Oliver Jeffers about a boy and his penguin such as Lost and Found and How to Catch a Star. They are touching, funny and beautifully illustrated. Roald Dahl is an all-time hero and my personal favourites are the BFG (in fact that is my very favourite, the BFG's language is so clever and brilliant), Matilda and the evil Witches. Then recently we have been reading Dr Doolittle which I think has got lost in popular culture but is very magic and still full of children's dreams of being friends with the animals. We have the editions my father read as a little boy which makes it feel even more special." (Natasha)
2) The Magic Faraway Tree by Enid Blyton
"Mine was The Magic Faraway Tree. I loved the excitement of reading about all the different lands at the top and loved the long slide back down the tree. The book was full of many interesting characters." (Mandy)
3) You and me Little Bear by Martin Waddell
"I used to read Christie when she was tiny the Martin Waddell "You and me Little Bear" series, they were just right for a bed time story and the illustrations were really lovely." (Trudi) 
4) All Enid Blyton's books
"My favourite book while I was young was The Magic Faraway Tree series by Enid Blyton. It's about 3 siblings that discover a magic tree with lots of weird and wonderful characters that live in it and at the top they could step through the clouds into a magical land that changes all the time (such as the land of 'take what you want', the land of topsy turvy or the land of birthdays etc.). I used to imagine myself going on adventures in these magical lands if I saw a big tree in the woods! I have recently read it to my eldest son and loved seeing how much he enjoyed it too." (Laura)
5) You Choose by Pippa Goodhart
"My favourite book to enjoy with my children when they were younger (they are teenagers now) is called You Choose by Pippa Goodhart. It allowed them to use their imaginations and was so much fun. My own favourite book as a child was the Magic Faraway Tree by Enid Blyton." (Lorraine) 
6) The Lion, the Witch and the Wardrobe by C. S. Lewis
"Mine would be The Lion, the Witch and the Wardrobe by C. S. Lewis. Every evening I could not wait to go to bed so my mum would read to me about the adventures of Peter, Susan, Edmund and Lucy. I was following their thrilling journey as they found the wardrobe and discovered Narnia. The Lion, the Witch and the Wardrobe is a lovely adventure story; it talks about good and evil, it's a fantasy tale, it allows the imagination to soar and touches our hearts." (Anna Sara)
7) The Witches by Roald Dahl
"I love reading and I read a lot as a child. It's difficult for me to choose my favourite book. I really enjoyed The Little Prince, Madeline, The Three Musketeers or Treasure Island, but the one book I liked the best because of its exciting story is The Witches by Roald Dahl. It was a little scary, too, but I couldn't stop reading!" (Barbara)