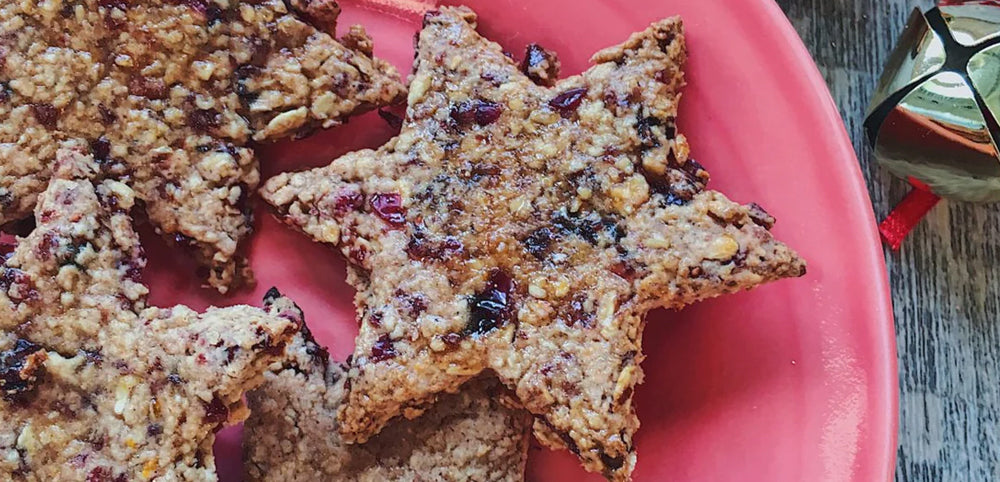 Festive Orange and Cranberry Cookies from Wild Child Kitchen
Get baking with your little ones this Christmas, and make these delicious festive orange and cranberry cookies with the help of our friends at Wild Child Kitchen.
When it comes to preparations for Christmas, there's nothing better than involving your children in the decorating, cooking and baking.
They will be so excited to make this tasty recipe for the festive holidays to share with the whole family. It is super quick and easy to prepare, low in sugar, salt, high in fibre and a real treat for your guests this Christmas.
Most of the ingredients are things you'd normally have in your cupboard (you can use any other dried fruit if you don't have dried cranberries) yet the result is super tasty, a healthy festive snack for both children and grown-ups!
Orange & cranberry cookies (makes 12)
Ingredients
75g coarse oat flour 

(simply blitz oats in food processor to make your own)

40g gf flour
Zest of 1 orange
50g chopped dried cranberries
20g dried raspberries
30ml maple syrup
2tbsp melted coconut oil
½ tsp vanilla extract
1 tsp cinnamon
1 tsp ginger
Glaze (2tbsp maple syrup, pinch of cinnamon, juice of 1 orange)
Method
Preheat the oven to 160°C and line baking tray with greaseproof paper.
In a mixing bowl mix all the cookie ingredients.
Roll out with a rolling pin straight onto the baking parchment and cut out the biscuits with a star cutter.
Coat the top of each cookie with the glaze using a pastry brush.
Bake for 10-12 minutes or until golden brown.