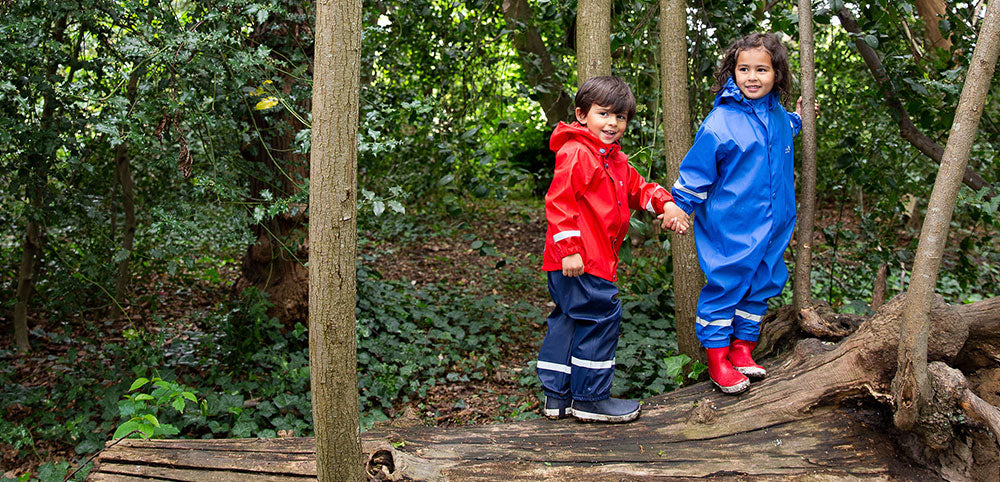 Get Involved with International Walk to School Month
October is International Walk to School Month. We asked Living Streets to tell us more about why they are encouraging families to leave the car at home for the school run and instead join pupils globally who are celebrating the benefits of walking and wheeling to school.
At Living Streets, we're passionate about helping families enjoy the benefits of walking to school, from reduced congestion and air pollution to happier and healthier children arriving at school more alert and ready to learn. There are big differences that come from small steps. October is the perfect chance to give walking to school a go.
This year's theme is The British Nature Walk. Every year, WOW and its badges follow a different, fun and educational theme. This year's theme aims to bring pupils closer to the nature found across Britain! As pupils walk to school through the year they will learn and collect badges depicting urban and rural British landscape and animals.
Why we walk to school
Living Streets is the charity behind the UK's biggest walk to school campaign. We want every child who can walk to school to be able to do so. A generation ago, 70% of us walked to school but data released by the Department for Transport last month revealed that just 47% of 5–16-year-olds in England currently walk to school, with similar numbers in Scotland and Wales. As a result, one in four cars on the road at morning peak hours are on the school run, despite the vast majority of families living less than two miles from their nearest school. With over 2,000 schools in pollution hotspots, we need to do more to help families leave the car at home to help reduce congestion and clean up our air. Choosing cleaner ways to travel will also help children to meet the recommended 60 minutes of physical activity a day needed to stay fit, healthy and happy. International Walk to School Month is an excellent opportunity for families to give walking to school a go and see if it's something they could do more often.
The WOW Travel Tracker
Our award-winning Travel Tracker plays a central role to WOW. The software allows pupils to log how they get to school everyday. It keeps score on how the pupils are doing, it automatically calculates which pupils have earned a badge at the end of each month, but it also does much more. It helps reduce road congestion, increases walking rates by around 23% in the first five weeks, helps your school achieve an 'outstanding' Ofsted rating, it instils life long healthy habits, and improves road safety at the school gates.
To find out more about International Walk to School Month, visit livingstreets.org.uk/IWTSM.