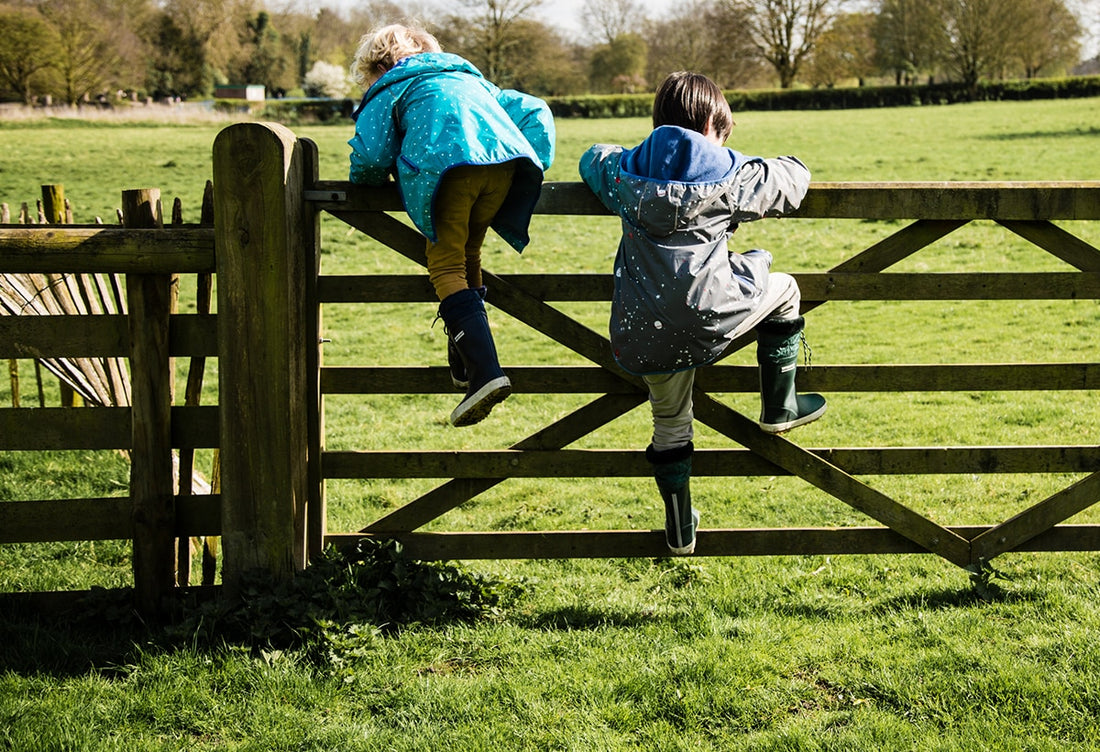 Get outdoors with the Forestry Commission this Autumn
Discover how spending time outdoors improves children's health and wellbeing
Our friends at Forestry Commission England have started a lovely initiative this autumn to help everyone to have a feel-good season. They've teamed up with mental health charity, Mind to inspire families to get outdoors. 'Feel Good autumn' is a new initiative getting people to spend time in the forest to boost their well-being. 94% of respondents to a Mind survey said green exercise had benefited their mental health so the collaboration was a natural fit for both organisations. We too believe in getting children outdoors from as early as possible in order for every child to have amazing memories, healthier bodies, bigger imaginations and better concentration so we're super excited to hear about this great initiative!
The Forestry Commission have developed top tips and activities, as well as events and workshops to get the nation feeling good. Sensory mindful activities have been created from feeling the forest to rainbow walks and forest sketching to encourage families to let nature boost their mood. For those seeking some autumn activity, there's everything from yoga, to zombie runs, nordic walking, green woodworking and guided bike rides. Bridgette Hall, Recreation Manager for the Forestry Commission said,
"It's great to be working with Mind to highlight how spending time outdoors benefits our mental and physical health. The nation's woods and forests are the perfect place to enjoy a gentle walk, get back on your bike, or just take in the wonderful scenery and spend some time in nature.
Feel Good autumn is about giving everyone the opportunity to feel the health benefits from time in the forest, through new walking trails, guided cycling, mindful activities and woodland workshops."
Join Forestry Commission England and enjoy the stunning colours of the season at one of their chosen top ten autumn colour spots.
1. Symonds Yat, Forest of Dean
High up on the hill, look down on the autumn landscape below as the River Wye winds beneath you.
2. Carron Crag, Grizedale
Well worth the climb, the breath-taking views from the top of Carron Crag offers up orange and bronze hues backed with beautiful moorland flora.
3. Japanese maple collection, Westonbirt Arboretum
A world re-owned autumn hotspot, with over 2,000 Japanese maples creating a perfect autumn picture.
4. Blackmere trail, Delamere Forest
Enjoy the contrasting golden larch and evergreen pine against the array of autumnal colours over Linmere Moss.
5. Marshals Lake, Bedgebury Pinetum
Watch the autumn colour reflections ripple in Marshals Lake.
6. Blackling Waterfall, Hamsterley Forest
Step off the beaten track in search of the stream, encased in autumn colour.
7. Lime Tree Avenue, Salcey Forest
Walk the length of Lime Tree Avenue and admire the golden yellow hues.
8. Callow Hill, Wyre Forest
Seek out the hundred year old whitty pear tree with its rich red coppery leaves.
9. Glenbervie Meadow, Alice Holt
Stand at the edge of the Glenbervie Meadow which stretches out in front of you framed by beautiful autumnal trees.
10. Giant redwoods, New Forest
Wonder at the magnificent redwoods, two of the largest trees in the New Forest.
All trails are self-led and families can learn about the sights, sounds and smells of autumn, completing mini activities, such as spotting fungi, making piles of leaves as well as a nest for a hedgehog as they go. Walking trails and their secret spot locations are available at www.forestry.gov.uk/autumntop10