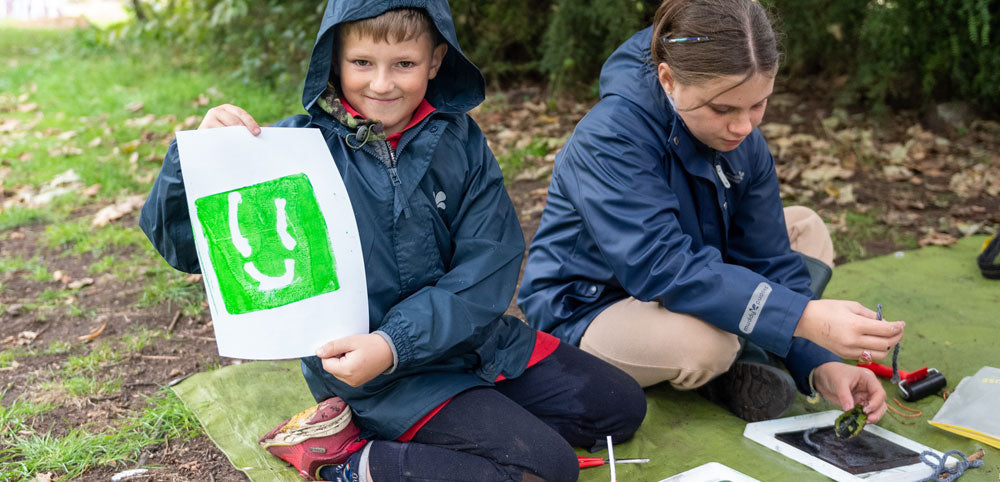 Inspiring Young Minds with Art Buds Collective
We're very proud to have supported Art Buds Collective, a social enterprise based in Edinburgh, dedicated to sustainable arts education in nature for children, with classes for young people and adults.
Last term we provided 10 of our Originals Recycled Waterproof Jackets for children attending their Art Buds in Muirhouse programme – award winning free classes for early years and school aged children from low income families.
Read on to discover what Art Buds had to say.
"Art Buds in Muirhouse is an award-winning programme of free outdoor creative learning for early years and school-age children in Muirhouse, North Edinburgh. Over 150 children impacted by socio-economic deprivation have so far benefitted from this Artist-led project, which celebrates sustainable art-making and encourages families to connect with their local natural spaces and protect their environment. A key factor in the success of Art Buds in Muirhouse has been the provision of free outdoor clothing and healthy food for every child. Without the support of partners such as Muddy Puddles, it would not be possible to share the joy of outdoor exploration and messy-making with children all year round. The fabulous, high quality outdoor jackets donated by Muddy Puddles have enabled children to continue their creative adventures, no matter the weather, building confidence, resilience and a love of nature in the process."
The children have been able to create and explore in all weathers, and as a result they have grown in creative confidence, resilience and joyful appreciation of nature. The project was recently awarded the 'Community Award' by Creative Edinburgh, in recognition of its positive impact on the community. We're very happy to have contributed to such an important project supporting children's creativity and helping them develop a love for the outdoors.