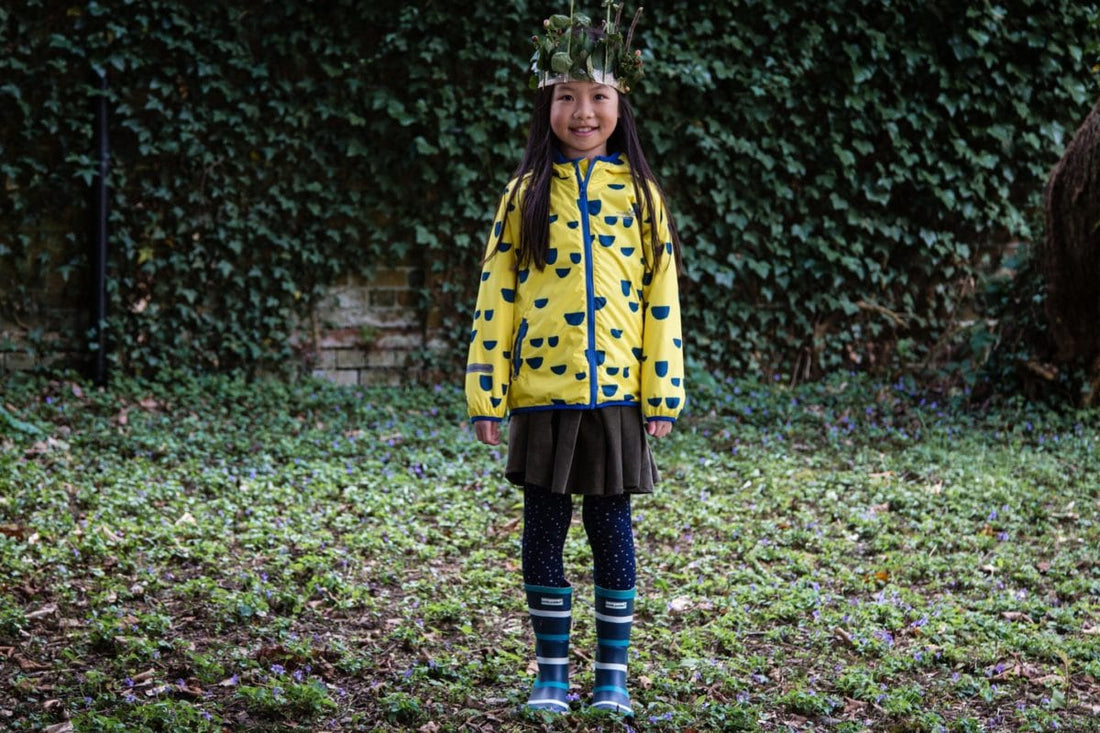 World Oceans Day – how we make jackets from plastic bottles
Today, we're celebrating World Oceans Day. Its main objective is to raise awareness of the importance of our oceans.
This year, we will focus our attention on plastic pollution. Each year, millions of tonnes of plastic waste ends up in the oceans and costs the lives of hundreds of thousands of marine animals.
Sometimes it can feel overwhelming as an individual to make a difference. But in the face of a huge problem, every person's small actions help both by reducing waste and by changing national mood and pressure on governments who can have a far bigger impact. The easiest ways to reduce plastic use are to simply stop using plastic bags, bottles and straws.
 The other thing we can do to protect the environment, is make conscious decisions when buying clothes. With this in mind, we've created our brilliant, eco-friendly and durable Ecosplash collection. Our clothes are constructed from used plastic bottles (one jacket is made from 80 recycled plastic bottles!) We take the reused plastic and reduce it to thread form which is oven into highly technical, 100% waterproof (and splash-proof!) outerwear. Our mission is to reduce landfill and create exceptional waterproofs for happy, active children from birth to 12 years. So, how is our Ecosplash outerwear made? In short, plastic bottles are gathered up at the recycling centre, compressed and sent to a fabric mill. The clean, clear plastic flecks are sent through hot pipes to melt down and create thread. The thread is turned into durable fabric used to make our Ecosplash range. Magic! The whole process is certified by Oekotex to ensure it complies with stringent environmental standards. Click here to read more about how our eco-friendly clothes are made.
 The entire collection is waterproof (up to 5000mm) and made with DWR (Durable Water Repellent) coating. It's also super breathable, machine washable and made from cutting-edge recycled fabric with taped seams to make sure your children stay warm and dry whatever the weather. We've also added practical elasticated binding to finish the sleeves, hood and hem. The sizes are generous to make space for extra layers as we never know what British weather will throw at us! Our Ecosplash range is made to last. It's bright, fun and unisex and we're sure all the little explorers will love it! We've been seeing lots of our young muddy fans on Instagram wearing our Ecosplash jackets, trousers and All-in-Ones (and looking absolutely gorgeous!). Our lovely prints represent the beautiful English countryside and have been inspired by the beautiful Where My Wellies Take Me book written by the wonderful Clare and Michael Morpurgo. Our Ecosplash range is made to last. It's bright, fun and unisex to inspire explorers to leap in to life!  
 We're proud to have been featured in the press - The Telegraph has included our Yellow Hoof EcoSplash Jacket in their essentials to pack for autumn adventures. We're also super delighted to be included in Vogue's list of the best sustainable fashion choices for children – what an honour! Last but not least, we were featured in Mother & Baby's edit, 10 Sustainable Children's Clothing Brands You Need To Know About. We're so happy to see that sustainable clothes are becoming more and more popular!
 Our Autumn-Winter collection is coming very soon, stay tuned! Discover our eco-friendly Ecosplash collection made from recycled plastic bottles and #BeatPlasticPollution with Muddy Puddles!