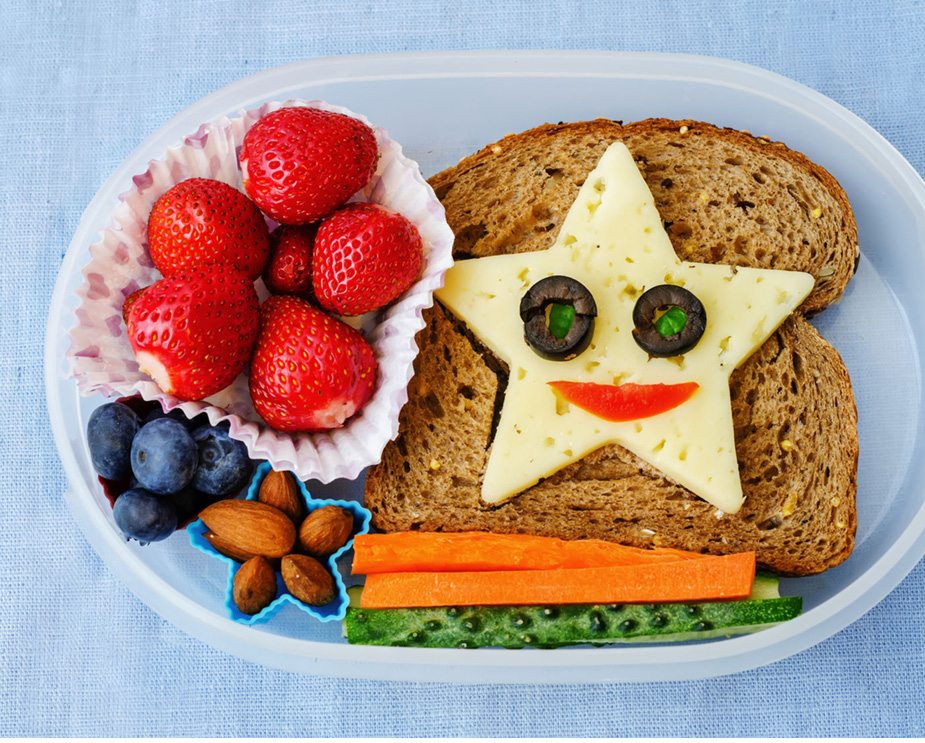 Perfect Packed Lunches for School Explorers with Claudi & Fin
So, the children have been back at school for almost a month now. The school run routine is back in session, the activities and afterschool clubs have all started up again, but there's still the challenge of what to feed them for lunch! This dreaded scenario is a tough one, but our friends
Claudi & Fin,
who make delicious, all natural frozen yoghurt lollies have shared some perfect packed lunches ideas! 
For now, let's start with the basics…
What is a balanced diet?
A healthy lunch box should contain a mixture of starchy foods (brown bread, rice, potatoes, pasta) protein (meat, fish, eggs, beans) dairy (cheese or a yoghurt) and vegetables/salad and a portion of fruit. Children's portions do differ from ours, so nutritionists recommend you use your child's palm as a measuring cup - the bigger the hand the bigger the portion. A truly balanced diet is measured over a number of weeks rather than one day though so if our children refuse to eat anything but beige one day, try not to worry too much.
Get them involved!
Getting kids involved in cooking is a really good way to get them excited about food, so when we're preparing lunches, we try and get them to help. Mess aside, it's worth it for the extra pair of hands to fetch what you need from the fridge! We love cooking with our kids and regularly make our easy
Strawberry Greek style Frozen Yoghurt recipe
with them and they're always desperate to eat the results!
Our lollies
were made with them in mind and are a great way to persuade your child they're having a treat with none of the guilt. They're 100% natural and we keep them free of nasties and low in sugar. You can't put them in a lunchbox, but they're great alternative to yoghurt as an after school snack.  If cooking helps your kids get excited about food, you could try getting them to make their own pizzas (these rainbow ones are a treat for the eyes AND the tummy) which they can eat cold as an alternative to sandwiches or give Spanish omelette a whirl (our kids love cracking the eggs, which is less dangerous than it actually sounds!). Ready in 10 minutes, it's a good source of protein, carbs and veggies.
Lunch box tips:
Before putting anything into a lunch box try it's worth trying it out at home first. If they don't like it, they will either end up trading it in for something else, or just chucking it in the bin, so well worth a road test first!
Choose an insulated lunch box or put food in the freezer the night before to keep food cool and fresh. Nobody wants to eat a warm soggy sandwich.
Bottled water might be boring but it's a good habit to get into. Fizzy drinks and juices are all pretty high in sugar and it's all too easy for kids to view them as an essential rather than a treat. Young children should not be eating (or drinking) more than 19g of sugar a day, which is under half the amount contained in a can of fizzy orange. Scary stuff!
Top 5 lunch box fillers
Fresh Fruit – An essential part of every lunch box we reckon, but variety is the key to keeping the kids interested. Dried fruit is well loved but eye-wateringly sugary, so worth avoiding much more than once a week.
Vegetables - Adding vegetables to a sandwich helps get them closer to the all important 5-a-day quota. Vegetables that work well for us are avocados, sweet corn and cucumber. Peppers and tomatoes can be good additions to things like tuna mayo.
Dips - Our kids go mad for hummus, so we cut up thinly sliced carrots or cucumber so they can dip them in.
Different breads - Sandwiches can get a little boring on a daily basis so we try and use a variety of different breads. White bread is high in sugar so it's always better to go with wholemeal if you can persuade your child to eat it! Bread rolls, pita bread, crispbreads and rice cakes all work in our house. Wraps are also a big hit.
Treats - Homemade treats like this banana bread by Hemsley and Hemsley or these energy balls by Deliciously Ella are great additions to a lunchbox. They help keep sugar levels to a minimum and it means we get to eat them too when no one's looking.
Yoghurt - it's a great source of protein and calcium but buyer beware, some of them contain more sugar than you'd expect.
Although they can be a bit of a chore, we've found lunchboxes are a really great way to get kids involved in making healthy choices. We try and tell our kids what makes a good diet and then get them to help us put together something they like and that's good for them. The more we've explored, the more they seem to engage. Our next ambition is to get them to help wash up the lunchbox afterwards. It's good to have dreams right?