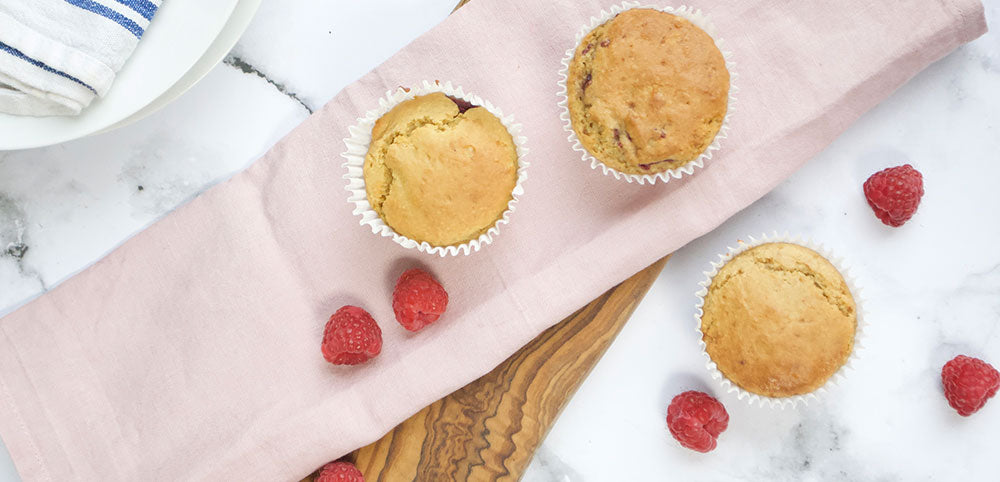 Raspberry Surprise Muffins from Little Plough Kitchen
Are you planning a celebration to mark the Coronation of King Charles III next weekend? If so, we have a delicious recipe that is easy to make and perfect for the occasion.
Whether you're planning a picnic in the park or a celebration at home, why not try these yummy muffins with an added surprise, fit for a king!...
Raspberry "surprise" muffins from Little Plough Kitchen
These are incredibly simple to make and freeze brilliantly. They have a good boost of protein in them to keep hunger at bay longer, are naturally gluten free and are honestly a complete "go to" in our family. They are loved as they feel like an indulgent treat when actually they have a very small amount of sugar in them (especially compared to shop bought!). I often make big batches and freeze so we always have them to hand. 


165g Ground almonds
120g Gluten free self raising flour (I like to use @freeefrom)
3 Eggs
100g Butter (or vegan version) - melted
1 tsp Baking powder
1/2 tsp Bicarbonate of soda
1/2 tsp Vanilla essence
40g Light Muscavado sugar
40g Coconut sugar
St Dalfour jam (I love this brand as they use no added sugar - just natural sugars from the fruit) however you can use whatever can you like - I use strawberry or raspberry)
Extra milk if a bit thick 
Oats and muscovado sugar to sprinkle on top (optional)
Pre heat the oven to 180/200 and line muffin tins with cases (this should make between 10-12).
Simply mix the dry ingredients well into a large bowl and all the wet in to another smaller bowl. Then simply, gently mix the wet ingredients into the dry. Once it all comes together stop as you don't need to over mix the ingredients.
Take tablespoon dollops of the mix and drop into the prepared muffin cases. Then gently spoon a small amount of jam on top (about ½ a teaspoon) and cover with another spoonful of your muffin mix so its all hidden inside.
Sprinkle with some oats and a little muscavado sugar (this is optional) and into the preheated oven for 15-20 minutes or until golden, puffed up and cooked all the way through.
These freeze brilliantly but I always warm them through before serving. (However remember if heating up the centre can get very hot)