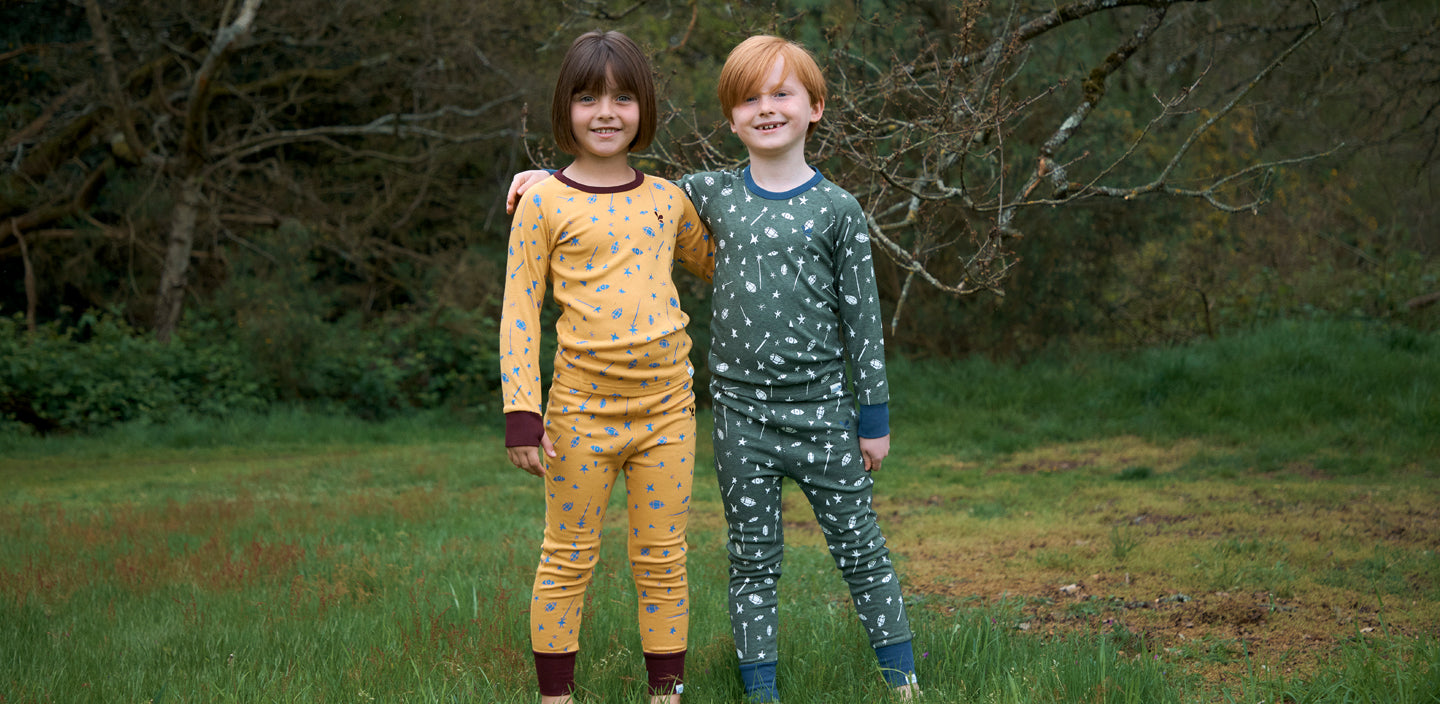 KIDS' THERMAL BASE LAYERS
Our selection of kids' thermal base layers are perfect to keep little ones warm and cosy.
Read More


If the weather is particularly cold, your bold adventurer needs some extra layers to keep them snuggly. That's where our kids' thermals come in: colourful, comfortable and super warm, they'll keep your children toasty whether they wear them under waterproofs or around the house. We've picked a super breathable thermal fabric to help keep active children warm & dry by wicking away moisture and keeping the heat inside.
Follow @muddypuddlesuk on Instagram
Kids' thermals: here's what you should know
Our thermal base layers can be worn under waterproofs or on their own - they will keep your children warm and dry on their adventures. We have something for everyone – check out our snuggly thermals for boys, girls and babies.
Soft, snuggly fabric:
Our thermals are made from soft wickable fabric (ensuring your young explorer is toasty without overheating) for a lovely soft finish. Flatlock seams make them extra comfortable, and the cut of the designs ensure they're easy to move around in whether they're building snowmen or rummaging in autumn leaves. Match your thermal base layers with our toasty hats, gloves and scarves to protect those little heads and fingers from the cold.
Carefully designed to keep them warm:
Muddy Puddles base layers are designed with thumb holes on the cuffs to keep the sleeves nicely pulled down - ideal for chilly temperatures and wintery walks. And, our snuggly thermal trousers have cuffed ankles, perfect for tucking into wellies and keeping the biting wind at bay. Partner them with a pair of snuggly merino socks, perfect for the colder days.
Cosy, comfortable base layers:
Created with lots of lovely soft cotton and a little bit of lycra to make them properly comfy, our base layer tops and bottoms are ideal for winter nights. Perfect for use at home, as well as for occasions when you're doing a spot of camping, you might find your little ones looking forward to bedtime. Pair our cosy thermals with a pair of kids waterproof trousers, designed to keep your brave explorers warm and dry whatever the weather. Discover also our protective and toasty ski wear designed to keep your brave explorers warm when they're out and about.