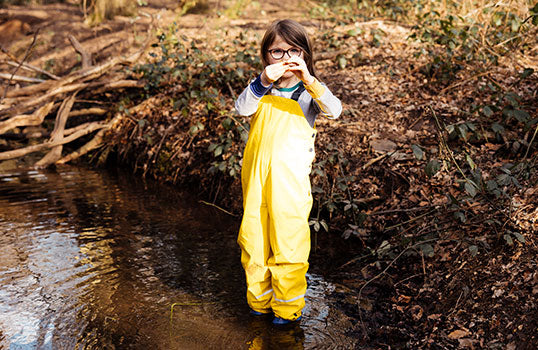 Our Customers
At the heart of Muddy Puddles is a mission to create outerwear that inspires children to leap into life and enjoy the magic of the great outdoors, while reaping the huge benefits to their health and wellbeing. 
To ensure our outerwear is absolutely fit for this purpose, we have spent the last 20 years rigorously testing our products for quality, technical performance, durability and comfort, putting customer satisfaction as a top priority.
Customers who have shared feedback through surveys and reviews over the years have played a key role in helping us to develop waterproofs that really, really work!
Our Trusted Gold Merchant status on Feefo is testament to this, with over 37k five-star reviews for our product and customer service. We are also extremely grateful for the awards we have received for our clothing.
Our clothing has been designed to be unisex for almost a decade. We don't want children to feel defined by traditional gender labels. This also aligns with our ethos to be able to 'pass on to someone smaller than you', regardless of their gender.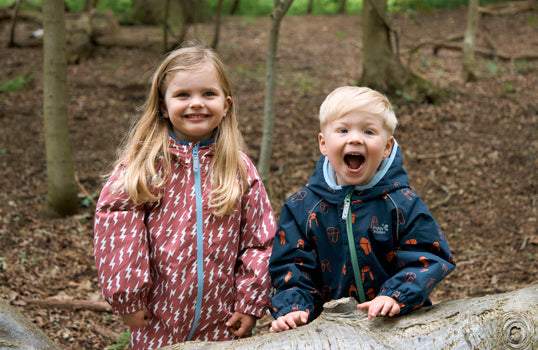 Our Colleagues
As a company founded by a mum and passed onto another, and with a team largely made up of working mothers, we have always wanted to ensure that exciting work and parenthood are not at odds with one another and that we could accommodate people's needs.
From these roots we have from the very beginning understood both the benefits and the need for a flexible work environment, creating a healthy work life balance, not just for mothers, but for everyone. This is a culture we have been cultivating for the last 20 years and it extends to everyone who joins the Muddy Team. This means for instance that most of our team works remotely and also part time.
As a small team, we ensure everyone has a voice and feels supported. We take seriously our responsibility of care for our colleagues and run an annual 'happiness of the workforce' survey. This provides an opportunity for colleagues to anonymously share any thoughts, ideas or feedback, and we strive to improve our survey score year on year.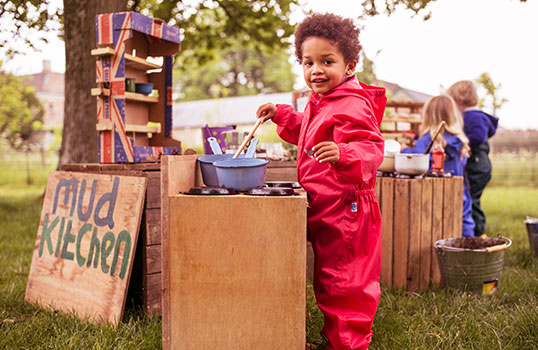 Our Suppliers
At Muddy Puddles we make sure that all of our clothes are produced to the highest ethical standard. We work with a very small handful of excellent suppliers, with a proven record of ethics and environmental production practices that are regularly checked through SMETA and Amfori/BSCI reports. 
Our relationships with these suppliers are longstanding standing and are maintained with regular trips to visit their offices and factories. Technical clothing cannot be sourced close to home, however we are always on the lookout for when that might become a possibility.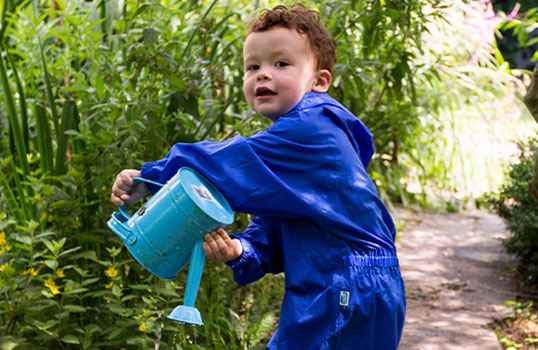 Our Community
In line with our passion to get families outdoors and our belief that fresh air and nature is crucial to healthy, happy development – we support Farms for City Children who share this belief. 
Farms for City Children provides full sets of waterproofs for children visiting the farms, so they can work hard and reap all the rewards from their week on the farm while staying warm and dry.
Discover more about our charity work here.