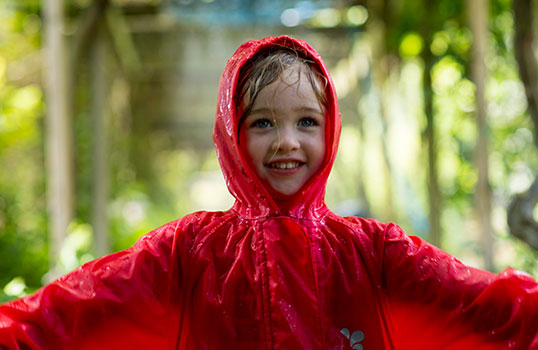 Every product we make is exceptionally waterproof
Our trend led styles are made using fully waterproof 10,000mm fabric with fully taped or heat-sealed seams. But what does this mean?
'Fully taped' means that all seams have been sealed on top of the internal stitching to make them waterproof. This requires specialist machinery in the factory whereby hot-melt tape is applied to the inside seams of the garment, eliminating holes and keeping it watertight. Without this step, the rain or snow could get in through the seams, even if the fabric is waterproof. 
Our PU garments are constructed in a different way because the PU coating is almost like rubber. A welding process heat seals the seams, making them completely waterproof, so there is no need for taping on the underside. 
All our outerwear has passed a hydrostatic pressure test to a rating of 10,000mm. This means that the product is ultra waterproof - designed to withstand heavy rainfall and some serious puddle-jumping!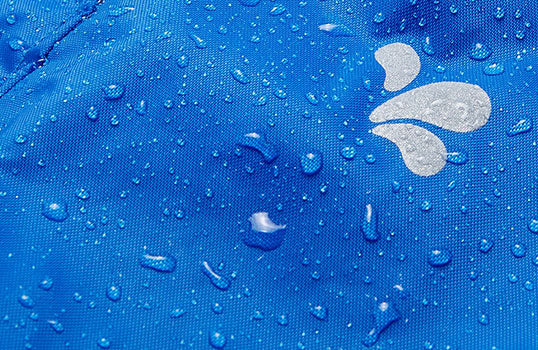 What's the difference between waterproof and water resistant?
Water resistant garments offer a lower level of rain protection and they are usually more affordable than the waterproof ones. On the flip side, they're much less protective in a heavy downpour. Waterproof outerwear has taped seams as well as a special coating on the outer fabric which will keep children dry even in the heaviest rain.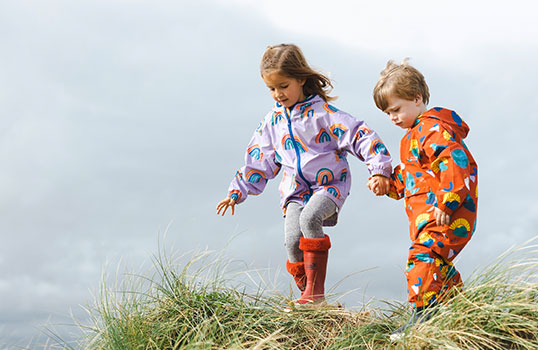 Breathable fabrics
Our garments have tiered levels of insulation according to season and purpose, but almost every item of outerwear is breathable, so children won't get hot and sticky when they run around outdoors. 
This is due to a DWR (Durable Water Repellent) coating that creates a honeycomb structure of the micropores, allowing moisture vapour through, without letting water droplets in.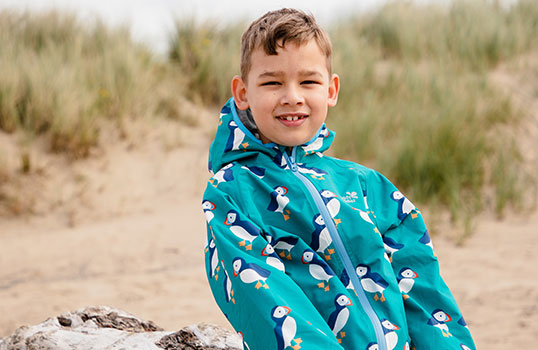 BIONIC-FINISH®ECO fluorine free waterproof coating