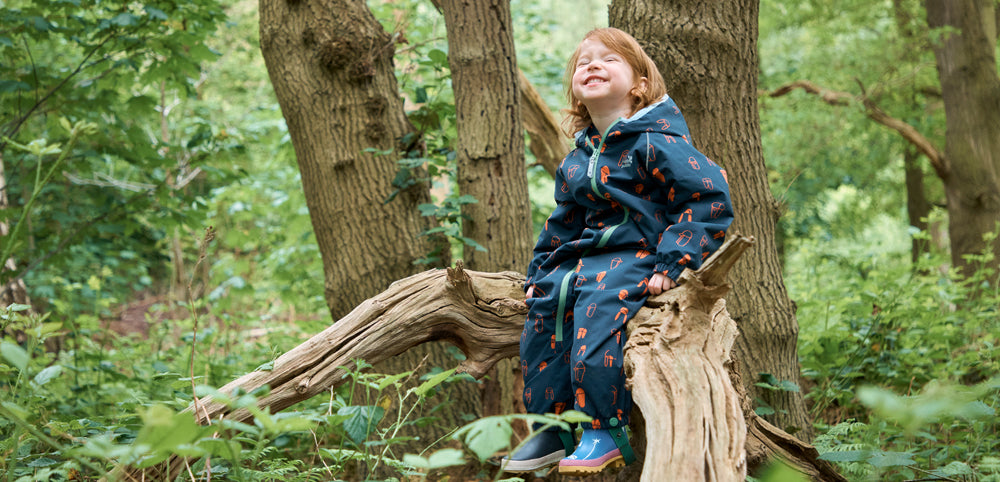 10 Best Things to Do in the Woods with Your Children by Forest Holidays
Come rain or shine, the woods are the perfect place to explore with your little ones. The forest is a playground for childhood adventures, and spending time in nature is one of the most mood boosting activities you can do with your children.
Forest Holidays know a thing or two about activities in the woods so they've rounded up their ten favourite things to do in the forest for our lovely readers.
Here are their top 10 ways to spend time in the woods.
1) Build a den
It takes you right back to your childhood, doesn't it? Whether it was in the living room between a couple of sofas and a makeshift sheet or out in the wild world, give your children these memories to reminisce about in a few years. Gather twigs and sticks to make your hideaway for the day - life can be so much fun when it's simple.
2) Go on a wild beast hunt
What can beat a day in the forest hunting high and low for mini beasts? For many children, it may be the first time they've spotted some creepy crawlies so let them take on a real detective role! Why not draw some of the mini beasts when you get home?
3) Listen to the sounds of the forest
Shut out the stresses of everyday life and enjoy something simpler. When you all stop the chatter, it's amazing what makes up the songs in the forest. The tweeting birds, the rustling leaves, the breeze rushing past you - what can you hear? 
4) Find some puddles
Aren't puddles what every young explorer seeks out? Who doesn't love putting their wellies on and jumping in the biggest puddle you can find? Even adults need to remind themselves that it's these little pleasures that still have the ability to make them smile!
5) Have a picnic
A few sandwiches, a sweet treat, a cold drink and a picnic blanket, that's all you'll need. No explorer can make great discoveries on an empty stomach!
6) Make up a story in the woods
A little bit of imagination, a glorious setting and a budding storyteller. You'll be surprised what narratives a young mind can think up, so pull up a log and relax to an afternoon of storytelling. 
7) Be an artist in the forest
Wild art, they call it, so gather your budding young artists and let them loose in the wood. Give them each an area and task them with making something from the sticks, moss and anything else they unearth in the forest.
8) Go on a scavenger hunt
This gives young ones a little bit of direction and a sense of achievement when they've completed their scavenger hunt. Simply list 5 – 10 items that, with a little bit of searching, can be found in your neck of the woods. It can be anything, but a few ideas might be leaves on the forest floor, twigs and sticks, feathers and flowers.
9) Make your own music in the woods
The music of the forest is already a beautiful thing. Can you and your family add to it? There's an array of instruments just waiting to be uncovered including leaves, twigs and so much more, the only limit is your imagination.
10) Get some snaps for the family album
Grab the camera and have your very own photoshoot in the forest. Strike a pose, take some silly shots and be sure to capture anything unique you find on your adventure. You'll be able to look back at that snapshot of the day and smile at the memories you made.
Click here to find out more about Forest Holidays.