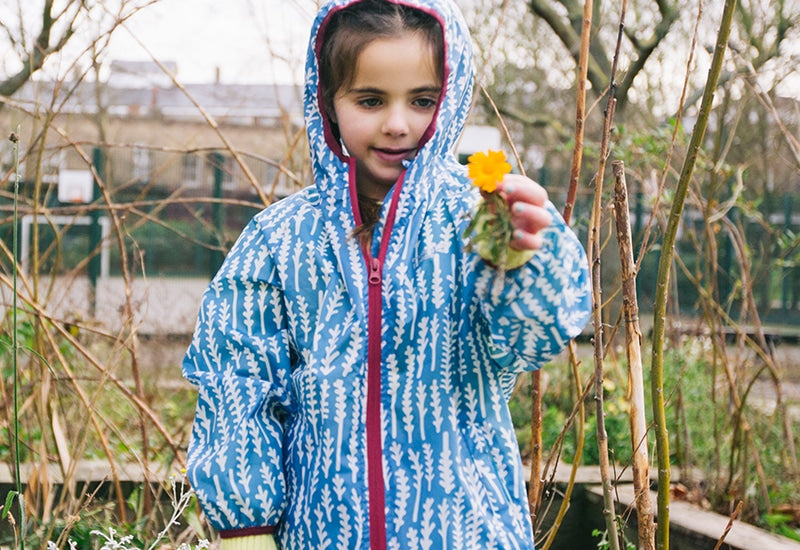 5 Easy And Fun Half Term Craft Ideas
We know that coming up with half term activity ideas for your children can be a real headache! At Muddy Puddles, we love easy and fun nature crafts – we've rounded up our top 5 craft ideas to make your life a little easier.
These lovely crafts will be ready in no time plus they are super fun for the little artists to take part in!
1) Potato stamps
Making potato stamps is so easy and satisfying! Plus, it will keep your little ones busy for hours.
You'll need:
- A couple of potatoes - Small kitchen knife - Paint - Dish - Sheets of white paper
Instructions:
- Clean, dry and cut the potatoes in half - Ask your little ones to choose their favourite shapes and carve out the desired shape with a knife - Prepare different colours of paint and put them in the dish - Ask children to dip their potato stamps in paint and press them onto the paper. Your potato art is ready! 
2) Orange bird feeders
Turn an orange into a lovely homemade bird feeder. Hang it in your garden and give birds a little treat!
You'll need:
- An orange (one orange makes two feeders) - Knife - String - Birdseed - Lard
Instructions:
- Cut the orange across and scoop the flesh into a bowl - Pierce two holes in the orange skin (at the base) and thread a piece of string through them to make a hanging loop - Mix small pieces of lard with bird seeds and fill the orange with the mixture - Hang your bird feeder up on a tree branch in a visible area to attract birds 
3) Paper bag scarecrow
Make a paper bag scarecrow to protect your garden (or home) from unwanted guests!
You'll need (for one scarecrow):
- Brown paper bag - Scissors - Two buttons - Card stock in 4 different colours (e.g. black for eyes, orange for nose, brown for hat and yellow for hair) - Something to staff your scarecrow with, e.g. shredded paper - PVA glue - Black marker - String/twine (optional)
Instructions:
- Cut out the shape of a hat, eyes, nose (triangle) and hair from the card stock - Glue on the buttons (eyes) - Glue on the hat, the nose and the hair - Draw a smile with a black marker - Stuff your bag with shredded paper and glue the bottom of the bag or tie it with a piece of string/twine 
4) Cork tree painting
Use your spare wine corks to make these lovely autumnal paintings.
You'll need:
- Sheets of white paper - Piece of brown paper - Wine corks - Scissors - Finger paints in different colours - Glue stick - Dish  
Instructions:
- Cut out a tree form out of brown paper and glue it to the plain paper - Pour a little paint in the dish - Dip the corks in the paints and print colourful dots around the top of the tree to create "leaves" - Let your "painting" dry completely – it's ready!
5) Stickman
This is probably the easiest craft in the world and is perfect for the little ones. All you need to do is go for a walk with your pups and collect a couple of sticks.
You'll need:
- Sticks - Leaves - Googly eyes - Strong glue - Two brown pipe cleaners (optional)  
Instructions:
- Glue the sticks together to create arms, legs and torso. Alternatively, bend pipe cleaners around the stick to create arms and legs - Stick on the googly eyes - Stick on the leaves to create "hair" - Your stick man is ready!
Which craft are you going to make first? Check out our brilliant conker craft ideas to make this autumn.