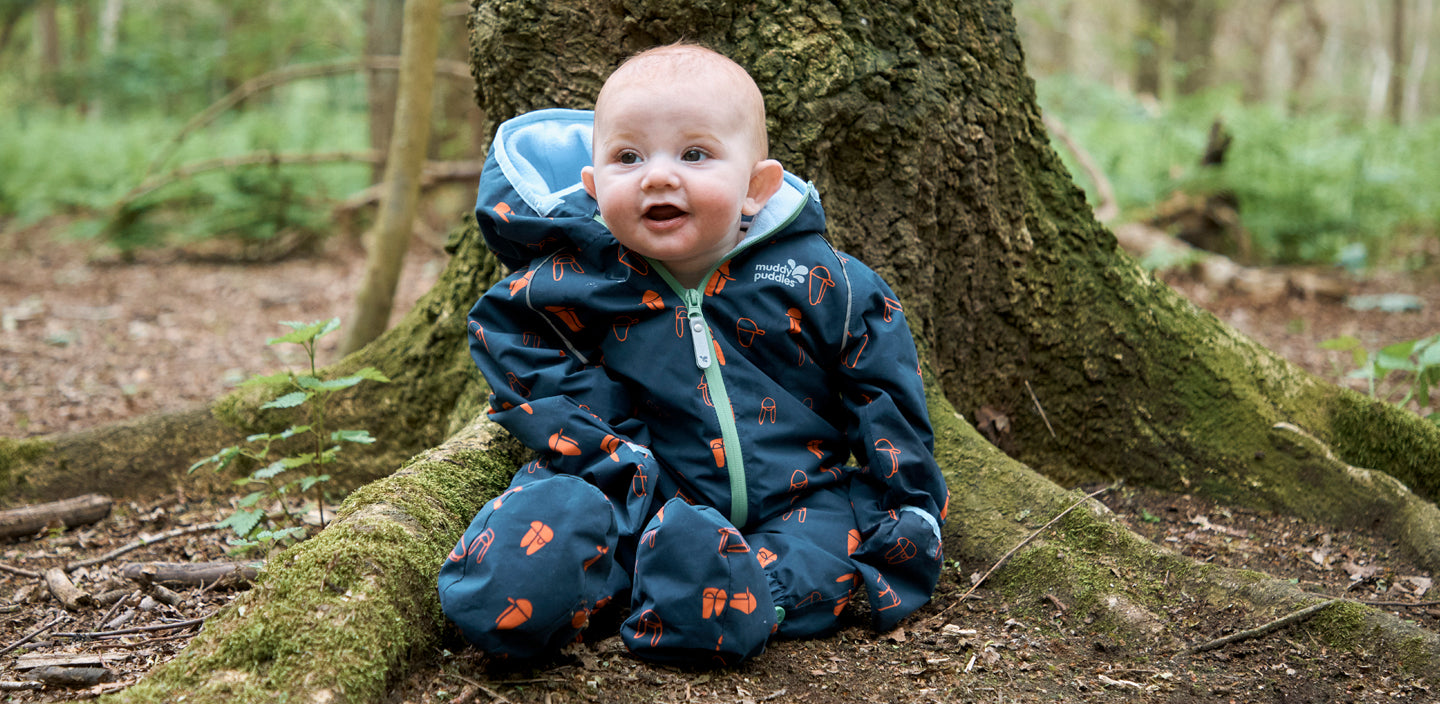 Baby and Toddler Puddle Suits
Browse our range of waterproof puddle suits for babies and toddlers.
Read More
Wrap your baby or toddler from top to toe in our waterproof all-in-ones. Our vibrant, colourful designs are perfect for torrential summer downpours, icy winter days or simply those occasions where they need that extra layer while they're rummaging in autumn leaves or looking for bugs in long wet grass.

Follow @muddypuddlesuk on Instagram

What you need to know about our toddler puddle suits:

With a range of styles - from seriously cute baby Scampsuits, to All-in-Ones for adventurous toddlers - we'll make sure your little one is warm. Looking for comfy and weatherproof All-in-Ones for boys and girls? We've got you covered!

Elasticated hood and cuffs to keep them cosy from top to toe:

With adjustable underfoot stirrups to ensure onesies stay snuggly tucked into their puddle-proof baby wellies, elasticated cuffs and hoods to keep the wind at bay, and high-tech waterproof fabric (up to 10,000mm DWR), even the wettest days won't stop them from exploring the big wide world.

Vibrant colours and playful patterns:

Choose from a range of styles, vibrant colour and playful patterns - with reflective strips on many styles, they'll be a little more visible while you're taking them to nursery or playing in the park as the night draws in. Need extra weather protection? Add some toasty accessories: our hats, gloves and scarves will keep them warm.

An award winning baby Scampsuit:

Our award winning baby Scampsuits are utterly adorable, and totally snuggly too. A removable zip-out fleece can be worn separately, or will keep them extra toasty on those days when the sleet and snow and falling on their buggy.